Diamond Slurry, Slurries, Lubricants and Powders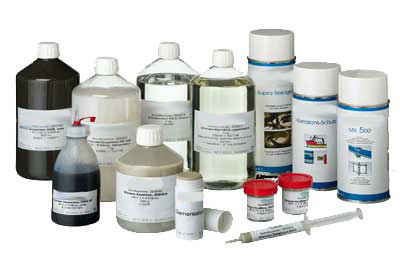 The Diamond Tool & Abrasives range of diamond slurry/slurries has been formulated for use on many different types of lapping plates and polishing pads. The slurry can be hand sprayed onto the lapping/polishing platen or applied by an electronic dispensing system to control cost and reduce waste.
Many of Diamond Tool & Abrasives diamond slurry/slurries contain only natural products friendly to the environment. Diamond slurry/slurries is excellent for processing many different non-metal and metal components including mechanical seals, aircraft components, medical devices, valves and electronics. In many applications, diamond processing can be an effective alternative to conventional lapping, concerning a 1-step combined lap & polish.
Diamond Tool & Abrasives diamond slurry is available in many standard variations, as most customers have specific processing requirements. All Diamond Tool & Abrasives diamond slurry/slurries can be supplied in virtually any concentration, particle size, formulation or container size. Slurries can also be supplied as a concentrate to be diluted by the customer or suspension treated for use when no slurry/slurries agitation is available.
Most of our diamond slurry/slurries can be manufactured with resin bond, metal bond, polycrystalline, or natural diamond powder.
Diamond slurry/slurries is available with Natural, Synthetic or Polycrystalline Diamond
Diamond slurry/slurries is available with three base carriers: Water, Petroleum and Emulsion
Diamond slurry/slurries has three diamond concentrations available: Medium (Lowest), Standard and Strong
Diamond Slurries
Lubrication is necessary for a smooth running condition between the lap plate and conditioning rings and to help evenly disperse the diamond product on the lap plate.
Lubricants used with any diamond compound or slurry/slurries should be compatible with the carrier in order to give the best cutting action possible, maintain even dispersion of diamond throughout the lapping surface, and produce uniform finishes. The proper lubricant in conjunction with a compatible compound or slurry/slurries will reduce lapping time and reduce the amount of compound or slurry/slurries needed to complete the job.
Each Diamond Tool & Abrasives lubricant formulation has been developed to work with a specific Diamond Tool & Abrasives diamond compound or slurry/slurries to maximize cutting and polishing efficiency.
Diamond Powders
For those customers who have applications involving the use of dry diamond powder, Diamond Tool & Abrasives offers three (3) types of diamond: Monocrystalline Synthetic (both resin and metal bond), Polycrystalline Synthetic, and Natural diamond powder. Diamond abrasive powder is the hardest abrasive product used for lapping and polishing a wide variety of materials. Maintaining Diamond Tool & Abrasives's high standard of quality, only premium virgin diamond is used for all applications.
Natural
Natural diamond is mono-crystalline in structure. The color is white to off-white. The performance characteristics of natural diamond are no greater than what can be achieved with synthetic diamond.
Premium quality natural powder
Normally less friable than synthetic
Excellent thermal stability
Recommended for harder materials, ceramic, various gemstones and glass
White in color
Monocrystalline Synthetic
Synthetic mono-crystalline diamond is available with two types of molecular bond. The color of both products is white to off white. Resin bond diamond has a very high friability rate. This product is best suited for fine polishing applications because the particle size reduction promotes the generation of low surface roughness.
Metal bond diamond has a very low friability rate due to the strength of the bond. This is a much stronger bond that significantly reduces the friability rate. Metal bond diamond is recommended for lapping applications where stock removal is the primary goal. Lapping slurry/slurries with this form of diamond can be recycled during a lapping process because it maintains its particle size so well.
Produced under high pressure and temperature
Multifaceted sphere-cuboid shape for strength and efficiency
Tough Monocrystalline structure with minimal friability
General purpose applications
Ivory in color
Polycrystalline Synthetic
Synthetic polycrystalline diamond is the highest performance abrasive available, but also the most expensive. This product possesses the strongest bond and thus the lowest friability rate. The color of this material is black to dark gray. Polycrystalline diamond is only recommended for use in special applications such as processing grown sapphire components.
Formed by explosive process-hardest of all diamonds
Fused Polycrystalline structure provides a unique cleavage under pressure
Excellent surface finishes on very hard materials such as: sapphire, ceramic, ferrite and CVD diamond
Black in appearance
Due to the varying characteristics and cost of the different types of diamond, Diamond Tool & Abrasives will recommend the appropriate diamond type for your application.
Diamond Paste/Compounds
Diamond Tool & Abrasives offers a wide range of diamond compounds to process virtually any material used in today's manufacturing processes.

Natural and synthetic diamond is available in paste form. Both oil and water base paste can be selected. Color-coding is used to differentiate micron sizing. The paste can be provided in medium, standard and strong diamond concentrations. The standard packaging is a 5 gm or 18 gm plastic syringe. The syringe protects the paste from contamination and provides a convenient controlled method for application of the product.
All Diamond Tool & Abrasives compounds are specially formulated to withstand the most stringent of manufacturing processes. Fine diamond particles are coated to ensure uniform dispersion without agglomeration. Diamond Tool & Abrasives compounds are available in three standard formulations: